Feedback On 360° Feedback Session
If you remove your job, you are promoted. (a classic lean quote)
In Management 3.0, Jurgen Appelo suggests doing full team 360° feedback sessions instead of more traditional manager-collaborator meetings.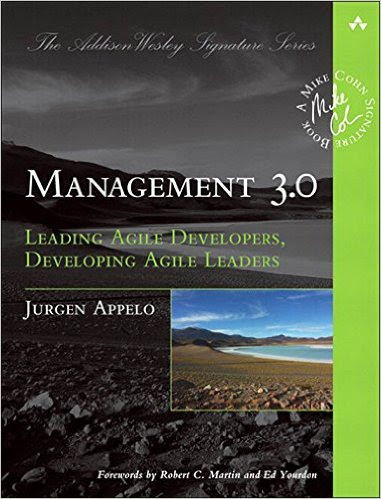 He argues in favor of this practice in order to :
obviously, get some feedback and improve
also give feedback to the manager so he too can improve
help the team to further self organize
practice everyone's people skills
have more quality objective feedback than subjective manager feedback
free some manager time
Our Experience
We just gave it a try. As a fist experiment, we did it at just 3, all willing to try. Here is the ROTI (Return On Time Invested)
| Grade(/5) | Comment |
| --- | --- |
| 5 | Useful and healthy. It's a way to stop grumbling. It's also the occasion to say things that we often don't. |
| 5 | I'm leaving the room with real improvement topics. It calms my emotions, it's like "balm for the heart" |
| 5 | I'm getting out with great advises. I think it's great for team spirit. It took 1h for just the 3 of us, I'm wondering how we'll manage this if we are more ? |
If you want to try it
A few last minute advises :
Don't force it onto people, start with volunteers
There must be a safe and positive atmosphere in the team
This is an improvement exercices, and it should not be used as any kind of evaluation
Learn how to give feedback

Our company provides trainings on non violent communication and positive feedback, maybe yours does too !
Appelo explains how to give written feedback in his other book #Workout. Though better suited for email feedback, I found it a great way to prepare for the session.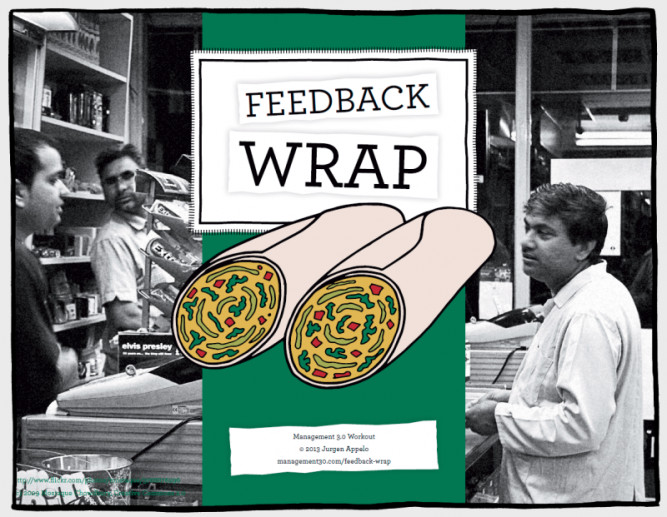 I'd like to ear about your experiences with such collaborative feedbacks.